Integrated Lighting Trailer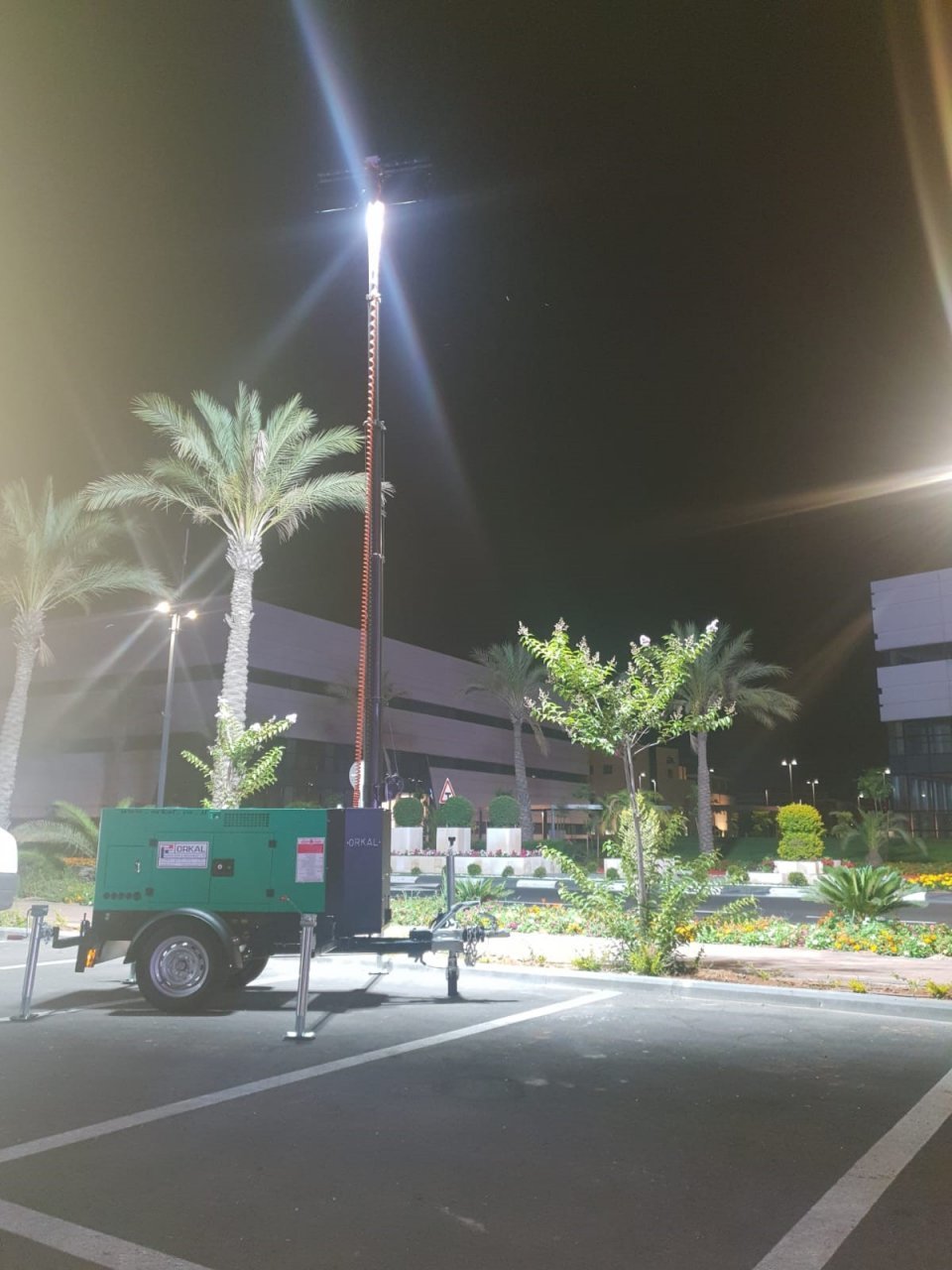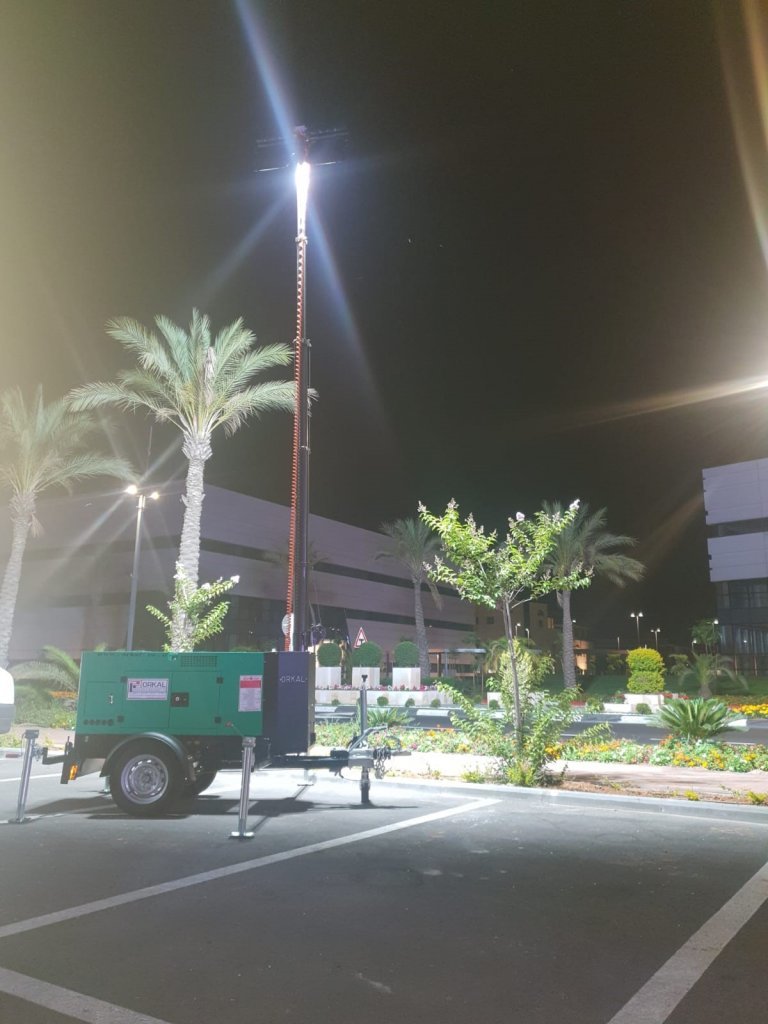 Orkal lighting towers are manufactured with the best raw materials and feature high-powered LED lighting that offer especially high savings, fast and easy operation, and a 10-meter telescopic aluminum pole.
Beyond the importance of encouraging Made in Israel manufacturing and strengthening domestic industry, local manufacture enables precise and perfect customization, project conditions, and terrain. Production at our plant ensures a reliable product with uncompromising quality within an especially short delivery time.
Lighting trailers suitable for any venue for any length of time, permanently or partial, produced per the customer's requirements, and offering continuous efficient operation at night or in dark place with no access to natural light or the power grid.
A perfect solution for producers of events in nature, manufacturers, sport venues and organizer, entrepreneurs, construction and infrastructure contractors, archaeology companies, and many more.
11 KVA generator, 1500 RPM, 3/4 cylinder, very reliable

The trailer is adaptable to daytime work at construction sites, providing many hours of power for hard work

Automatic operating control

Fuel tank for 36 hours of continuous operation

Average fuel consumption – 1-1.5 liter per hour

Noise level 63 dB(A) at a distance of seven meters (very quiet)

Vertical aluminum pole with no need for folding or training to raise it. 360-degree turning radius. Can be raised to a height of ten meters.

2-4 350W LED floodlights that can light an area the size of a football pitch

Braking system

Conforms to the strictest international safety standards and specifications

Reinforced trailer licenses for travel on the road

Authorized for towing by small B driver's license classification vehicles

Especially easy maintenance

Three-year warranty subject to the company's letter of warranty